Manicure / Pedicure
Complete nail care treatments for ultimate relaxation and renewal according to the latest fashion trends with high-end professional products by CND™ in an amazing palette of longwear shades for a perfect natural effect. Pick the type of manicure/pedicure that suits your mood and the occasion and create a dazzling top-to-toe look!
Fish Spa
Unique foot spa experience from the Far East during which you soak your feet in a tank while tiny Garra rufa fish naturally and gently nimble away at dry and dead skin, giving you a beneficial micro-massage that activates reflexology points on your soles for an incredible sense of relaxation and wellness throughout your body!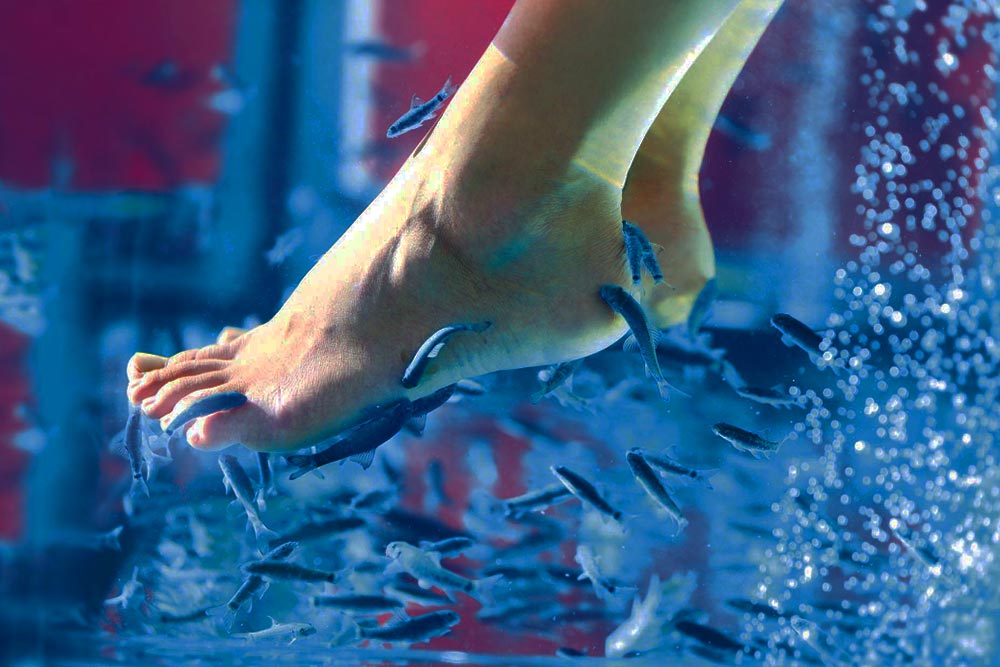 Waxing
Face/Body hair removal treatments using safe cold waxing technique for a beautiful, smooth and long lasting effect. Shaping eyebrow techniques will give you beautifully defined eyebrows to match your individual style and face shape.
Massage
Massage techniques to revive both your body and mind with Moroccanoil® products that stimulate the nervous system, improve blood circulation, relieve muscle aches and release tension, exhaustion and stress. Choose the treatment that meets your needs and experience an ultimate sense of relaxation, radical rejuvenation and holistic wellness!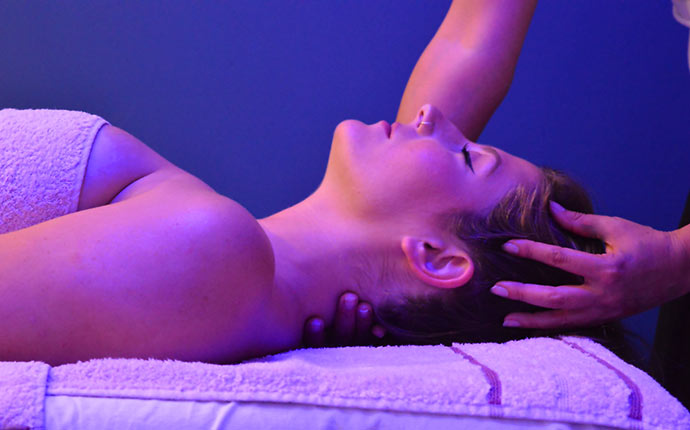 Facial Treatments
Customised facial treatments with Juliette Armand's innovative, multifaceted action products for maximum effectiveness according to your specific skin concerns. Fine precision treatment systems that apply state-of-the-art technologies in line with the global trends in cosmetology to achieve deep skin cleansing, intense hydration and effective firming action. Give your face the glow it deserves!
Makeup
Bring out your unique features with professional Mud® makeup product lines for a radiant and flawless look that suits your personal style and occasion, highlighting your most charming self. Whether it's your wedding day, a night out or a special occasion, we will work together to create an astonishing look that will draw all eyes on you!
Semi-Permanent Eyebrow Makeup
A safe eyebrow shaping technique with hypoallergenic products that guarantees an all-natural look and long lasting effect. Enhance your facial features and get a neat look with well-defined eyebrows all day, every day, quickly and effortlessly!
Mesotherapy
Erase the signs of aging and stop time with Juliette Armand's high-tech Ameson Mesotech treatment series. Personalised non-surgical techniques that stimulate deeper skin layers with active ingredients such as hyaluronic acid, vitamins and peptides for immediate and visible results towards thin line reduction, deep hydration and firming for a youthful, glowing and healthy skin!
Se7en Beauty Salon
Book an Appointment
Follow us to the enchanting world of Se7en Beauty Salon and let your charm shine!
working days
10.30 – 19:00